AUTHOR: Beth TITLE: Collage DATE: 11/11/2004 08:55:00 AM ----- BODY: http://www.mtv.com/news/articles/1493425/20041104/index.jhtml?headlines=true
Palestinian leader Yasser Arafat, one of the most controversial and divisive figures in Middle East politics, died in a Paris hospital early Thursday morning of a mystery illness, according to media reports. The figurehead for the Palestinians, Arafat, 75, fought for an independent state for his people for more than 40 years, alternating between seeking peaceful coexistence and leading two bloody intifadahs ("uprisings") against Israel. Arafat died of complications from the still unknown disease after being in a coma for several days. He was airlifted to Paris from his crumbling headquarters in Ramallah on October 29 when he fell ill. After a final dispute in which Israeli officials refused to allow him to be buried in Jerusalem, he will be buried in the old British fortress on the West Bank on Saturday. A memorial service will be held in Cairo, Egypt, on Friday. Tayeb Abdel Rahim, the secretary general of the presidency, said that Arafat "planted the seeds of hope for his people. We mourn with our people, with the Arab nation, with the whole of humanity." Rahim called Arafat the "tutor, the leader, the son of Palestine, its symbol, the builder of its modern nationalism and the hero of its battle for freedom and independence." Though Israelis considered Arafat to be a terrorist, he was seen as the unequivocal leader of the Palestinian Liberation Organization and his lack of a named successor temporarily leaves his people without a figurehead. In Gaza City, Palestinians filled the streets upon hearing the announcement and some fired guns into the air and burned tires, according to reports. Under Palestinian Authority rules, Rawhi Fattouh, the speaker of the parliament, will be acting president until elections are held within the next 60 days. President Bush released a statement calling Arafat's death "a significant moment in Palestinian history. We express our condolences to the Palestinian people. For the Palestinian people, we hope that the future will bring peace and the fulfillment of their aspirations for an independent, democratic Palestine that is at peace with its neighbors." In 1993, Arafat signed a peace treaty with Israel that called for mutual recognition and a transition to Palestinian self-rule in areas of the Israeli-controlled West Bank and Gaza Strip. Former President Bill Clinton later presided over a historical ceremony in which Arafat cemented the deal by shaking hands with Israeli Prime Minister Yitzhak Rabin on the White House lawn. Arafat shared the Nobel Prize for Peace in 1994 with Rabin for the agreement. Six years later, he rejected a land deal from Israel, leading to a second intifadah that has claimed thousands of lives on both sides, often as a result of suicide bombings inside the borders of Israel.
****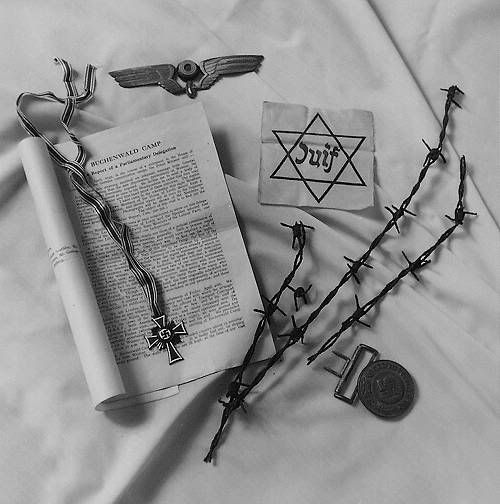 ****
http://news.scotsman.com/latest.cfm?id=3745408
Israeli troops, backed by tanks and helicopter gunships, raided a Gaza Strip town after the death of Yasser Arafat had been announced today. Two Palestinians were killed and at least nine others injured. The army said it sent troops into Sheik Ejilin after spotting militants preparing to fire rockets and plant bombs directed against the Jewish settlement of Netzarim. Military officials said troops hit 12 Palestinian gunmen during the operation, but did not know their condition. Palestinian hospital officials said two bodies were evacuated from the area and the injured included a 42-year-old woman in critical condition with shrapnel from a tank shell in her head. Two of the wounded were militants, the hospital officials said. Witnesses reported heavy fighting between the troops and militants from different organisations, with helicopters sporadically firing machine guns.
****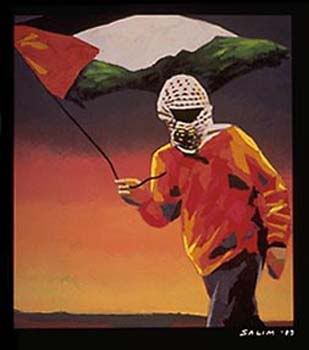 ****
http://p075.ezboard.com/fsurvivinggrady66354frm11.showMessageRange?topicID=26.topic&start=21&stop=40
as usual, i find myself understanding both sides of this issue. on the one hand, i can understand where people want to use the "slippery slope" argument. and there are things which offend me, such as pedophilia, that i would never want to see made legal or acceptable. if people feel the same way about homosexuality, there's not much you can do to convince them otherwise. however. the acid test for whether laws should be made is when they don't originate from people's feelings or beliefs but from what is rational and right. you can hate homosexuals all you want, you can worship how you want, you can even feel that hating homosexuals is part of your worship, but that does not mean that the law of the land should reflect your beliefs. this is all very similar to interracial marriage debates of the 1950's and 60's (and in some places even today). the fact of the matter is that if two consenting adults form a pair bond that is identical in every way save for differing sets of genitalia to a heterosexual marriage already recognized by the state, that bond should be recognized in the same way. this isn't about the "sanctity" of marriage. marriage is not sacred, at least as far as its civil definition. and we're not talking about gays getting married in a church. we're talking about the legal, civic and most importanly fiscal implications of certain bonds being recognized over others. marriage, by its coldest definition, is a private business agreement between two people. if you think it hasn't always been, you need to learn your history. what we're talking about here is people being denied a right based on the fact that their partner is of the same sex. here the line-drawing takes place because of the issue of consent. someone in an adult homosexual relationship consents to be a part of that relationship. an animal or child in a relationship (to bring up some of the more hysterical arguments) cannot consent. as for polygamy, i think that is an entirely different and shadier discussion. but it's also a moot point. no one is advocating the legalization of incest, bestiality, pedophilia or polygamy. when and if they do, have that argument. what people are talking about is the recognition that people who take someone of the same sex to be their committed life partner should be given the same rights as those who take someone of the opposite sex. i have yet to hear a good argument that doesn't drag in other issues, such as Christian belief, or the slippery slope idea, that justifies not doing so. this isn't about whether homosexuals are good people or whether or not homosexuality is a sin. lots of things are a sin, and people do them anyway, and neither you or a supposedly secular government has the right to tell them not to if no one is physically harmed.
****
http://dailykos.com/story/2004/11/10/01247/557
[...]your first goal as a violent extremist is not to kill your enemies, but to radicalize the apathetic majority on your side of the issue. If everyone becomes a violent extremist, then you (as one of the early violent extremists) are a leader of consequence. Conversely, if a reasonable compromise is worked out, you are a nuisance. [...] Naive observers frequently decry the apparent counter-productivity of extremist attacks. Don't the leaders of Hamas understand that every suicide bombing makes the Israelis that much more determined not to give the Palestinians a state? Don't they realize that the Israeli government will strike back even harder, and inflict even more suffering on the Palestinian people? Of course they do; they're not idiots. The Israeli response is exactly what they're counting on. More airstrikes, more repression, more poverty -- fewer opportunities for normal life to get in the way of the Great Struggle. [...] The cycle of violence may be vicious, but it is not pointless. Each round of strike-and-counterstrike makes the political center less tenable. The surviving radical leaders on each side energize their respective bases and cement their respective holds on power. The first round of the playoffs is always the two extremes against the center. Only after the center is vanquished will you meet your radical counterparts in the championship round. [...] This is an easy one. Bin Laden has been very explicit: He wants a return of the Caliphate. In other words, he wants a re-unified Islamic nation stretching from Indonesia to Morocco, governed by leaders faithful to the Koran. His immediate goal is to radicalize the hundreds of millions of Muslims who sympathize with the vision of a restored Caliphate, but have better things to do with their lives than join the jihad. A particular problem for Bin Laden are all the Muslims who think that they can find an acceptable place for themselves in a world order dominated by the United States. I won't insult your intelligence by asking you who his best allies are in reaching this goal: President Bush, obviously, and all of the neo-conservatives in the Pentagon who push for the most aggressive response to the terrorist threat. Also the Christian leaders like Franklin (son of Billy) Graham, who regularly denounce Islam in terms that look fabulous on Al Qaeda's equivalent of the locker-room bulletin board. John Ashcroft -- and anyone else who mistreats assimilating Arabs and thereby convinces them that they will never really be welcome in America -- is also an ally. It doesn't matter how much they hate him or denounce his deeds; anyone who radicalizes Muslims is doing Bin Laden's work for him. President Bush may as well have been reading from an Al Qaeda script when he referred to the War on Terror as a "crusade". Muslims know their history and know exactly what a crusade is: Christians invade and steal your land. People who didn't believe this when they heard it from Bin Laden have now heard it from the Crusader-in-Chief. [...] Now, thanks to President Bush and the magic of al-Jazeera, every Muslim with working eyesight has seen Muslim women and children killed or horribly disfigured by Americans. And Americans are everywhere; any one of them might be working for the CIA. American troops and ships and aircraft have a global reach. No matter where in the Dar al-Islam you may be, you could be under American attack in a matter of hours. Those screaming people on TV could be you and your family. Where will he attack? The target needs to fulfill two criteria: First, it needs to be justifiable to an Islamic audience. Bin Laden's pre-election message was probably aimed at them rather than us, and was intended to pre-justify the next attack. From an Islamic point of view, Bin Laden has now pleaded with the American electorate to be reasonable, and has been rejected. Any attack that follows will seem all the more justified. Second, the next attack needs to empower Bin Laden's most aggressive enemies in the United States. He wants us to continue striking first and asking questions later. It is probably hopeless to try to read Bin Laden's mind in enough detail to guess his exact target. (And there is always the worry that we will do his thinking for him or point out something he has overlooked.) Undoubtedly much will depend on the opportunities that most easily present themselves. But one class of targets seems all too obvious: red-state megachurches whose leaders have made virulently anti-Islamic statements. They are relatively undefended. They are the heart of Bush's political power base, and so can be blamed for his policies. They can easily be portrayed as enemies of Islam. And, last but not least, an attack on a church would rile American hawks like nothing else. [...] We need to realize that we play to the same audience as Bin Laden: those Muslims trying to choose between the twin dreams of the Caliphate and of finding their own place in the world economy. Anything that persuades them that the world is open to them works in our favor. Anything that closes the door on them works for Bin Laden. Most of all, we Americans need to keep a leash on our own radicals. They are not working in our interests any more than Bin Laden is working in the interests of ordinary Muslims. The extremists on both sides serve each other, not the people they claim to represent. The cycle of attack-and-reprisal strengthens radicals on both both sides at the expense of those in the middle who just want to live their lives. In the face of the next attack, be slow to embrace radical, violent, or angry solutions. The center must hold.
****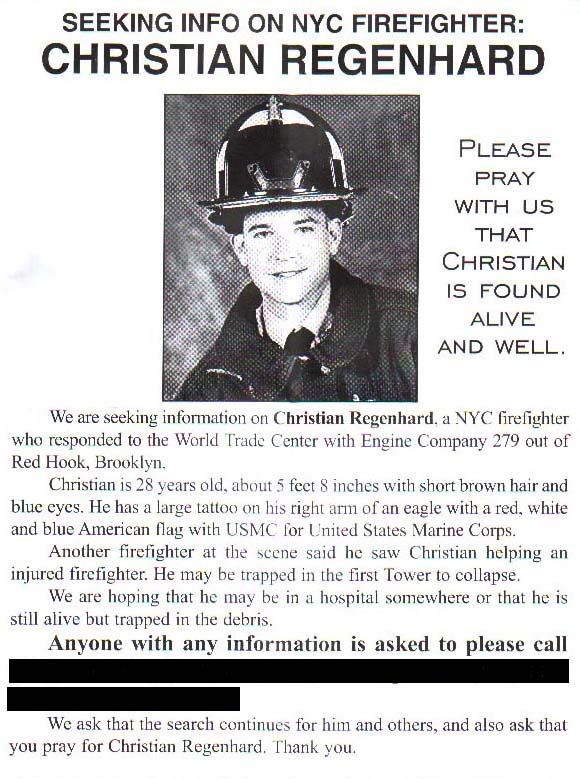 ****
http://gutrumbles.com/mt2/mt-comments.cgi?entry_id=1240
you are one of the 55 million big LOSERS in this election cycle, and with the majorities enjoyed by the Republicans in both houses, you will only be as "relevant" as the ruling party sees fit. [...] When one side wins the Presidential election by 4% (52 to 48) and picks up seats in both the House and Senate I'd call that a pretty clear condemnation of the other side. As long as the Democrats focus on their messenger and method without examining their message they'll continue down the path of marginalization. Personally, I'd like that just fine. Maybe the counterbalance to the GOP will be the Libertarians.
****
http://allisonkaplansommer.blogmosis.com/history/026771.html#026771
Some tricky issues will need to be worked out. For one thing, the three clusters of Blue States in the Northeast, Midwest and Pacific coast do not form a contiguous territory. One solution may be found in the fact that all three areas border at some point on Canada. Perhaps the Canadians can be convinced to provide an extra-territorial "safe-passage corridor" along the US border connecting the Blue State clusters Then there's the question of what to do with those large "settlement" pockets of conservative Red State voters found in Blue States California's Orange County, for example and likewise, those liberal Blue State settlements in Red States such as Austin, Texas. I suggest a "mutual transfer" agreement of sorts, where the residents of these regions would be compensated to move to the area where they would feel most politically comfortable. One of the trickiest issues is bound to be the status of the capital. Although Washington, D.C., is currently controlled by the Red Republicans, it sits within the solidly Blue Democratic District of Columbia. Given the immense symbolic value of the city, and specifically such structures as Capitol Hill and the White House, it's unlikely either side would be willing to cede full sovereignty over the site to the other. The only answer here may be to "internationalize" Washington, D.C., with a neutral third party overseeing its governance and allowing both Red and Blue Americans equal access to its politically holy monuments.
****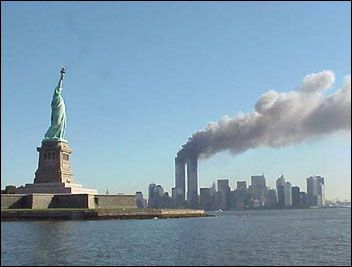 ****
http://www.thesmitten.com/archives/2004/11/chasms.html
You could tell me everything and nothing changes, but I won't believe you. Boys with blue mohawks shouldn't have to worry about whether or not they'll make it to March. I shouldn't have feel like a spoiled, selfish American because I don't. But we do. We hugged goodbye. He's on a plane back to Iraq now. I guess that's all there is to it.
****
http://www.usopera.com/operas/deathofk.html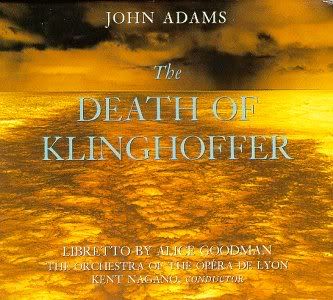 The Death of Klinghoffer, John Adams' second opera, takes as its subject the hijacking of the cruise ship Achille Lauro in 1985. Again the concept for the opera was suggested by director Peter Sellars. The L.A. Opera shared the work's commission but never presented it.

****
The Zionist Organization of America Jacob & Libby Goodman ZOA House Phone: - 212-481-1500 4 East 34th St. New York, NY 10016 Fax: 212-481-1515 e-mail: email@zoa.org Web Site: www.zoa.org -------------------------------------------------------------------------------- July 14, 1998 Contact: (212-481-1500) ATTN: News Editor Abu Abbas is Living Freely in PA Territory Achille Lauro Mastermind Says Klinghoffer "Provoked" Terrorists to Murder Him NEW YORK - Abu Abbas, the mastermind of the Achille Lauro hijacking, has publicly claimed that Leon Klinghoffer, the elderly, wheelchair-bound American tourist murdered aboard the Achille Lauro, "provoked" his killers into shooting him. Abbas is living freely in Yasir Arafat's Palestinian Authority territory. In an interview with the Boston Globe (June 26, 1998), Abbas was aksed why his men murdered Klinghoffer. He replied: "He created troubles. He was handicapped but he was inciting and provoking the other passengers. So the decision was made to kill him." In another recent interview, with the Jerusalem Arab newspaper Al Quds on May 13, 1998, Abbas said: On Jews: "The U.S. administration is governed by a line of Jews, at the top of which stand Madeleine Albright and National Security Adviser William Cohen." [Cohen is actually Secretary of Defense.] On America: "In the negotiations, the United States usually resorts to ways and means of blackmailing the Palestinian leadership." On violence against Israel: "We need to affirm that the struggle between us and Israel does not stop at any limits." ... "The freedom Palestinians dream of for themselves and their homeland requires further struggle and fighting." ... "The homeland needs more efforts and further sacrifices." On Iraq: "Iraq continues to affirm, through President Saddam Hussein, our legitimate rights as Arabs to freedom, independence, and use of our own resources." ZOA National President Morton A. Klein said: "Abbas is spitting in America's face. He masterminded the murder of an elderly, wheelchair-bound American, yet he is living comfortably in Arafat's territory and giving interviews in which he blames Klinghoffer for 'provoking' his own murder, attacks America and Jews, and defends America's enemy, Iraq."
****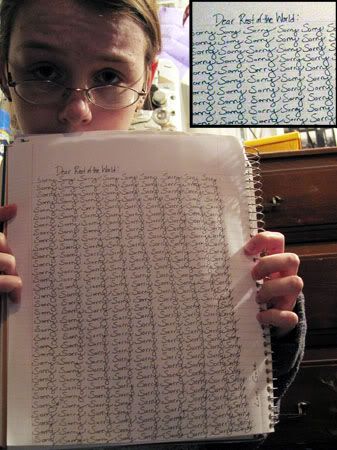 ****
http://photoncourier.blogspot.com/2004_11_01_photoncourier_archive.html#110010291044104373
A march commemorating the anniversary of Kristallnacht was held in Oslo (Norway) last night. But according to TV2 News, no Norwegian Jews were present. The authorities, saying that they did not want any trouble, forbade any Jewish symbols, including Stars of David and Israeli flags. On the TV2 evening news, a group of Jews and their friends who wanted to take part in the commemoration were shown being firmly told by a policeman to "please leave the area." (from Andrew Sullivan) The authorities "did not want any trouble."
****
http://p075.ezboard.com/fsurvivinggrady66354frm11.showMessage?topicID=33.topic
The more I read the more I am convinced that this election was not about competing "values" but one of adults saying, to the spoiled children that make up the ranks of the liberal "elite", that you are not mature enough to lead this country in a time of peace much less in a time of war. Liberals in this country have so convinced themselves that being coarse, profane, condescending, narcissistic and utterly without manners or morals, is somehow sophisticated, open minded and intellectual. In other words, they view "Southpark" as a user manual for civil discourse and political philosophy. They are in no way "elite" they are simply the 5 year old child in Wall-Mart throwing a tantrum because the parents will not let him have the toy he wants. Just like many of those 5 year olds their parents have given in too many times just to stop the tantrum long enough to get out of the store. For the last 4 years these liberal "elites" have been throwing a tantrum from Hollywood to the DNC. They have been writhing on the floor of the national "Wal-Mart" and screaming their lungs out because, based on past experience, they just knew the adults would give in just to shut them up. Well, for once, the adults didn't do that; instead they spanked their little behinds right there in front of the entire world. Even now, as they rub their little bottoms, they are red faced and defiant, with their tongues sticking out and their spittle ridden rants rolling off their lips like Linda Blair spewing pea soup into the face of the priest in "The Exorcist". The "elite" media outlets are in high dungeon screaming at the "idiots that voted for Bush", while at the same time trying to come to grips with their own rapidly disappearing monopoly over who decides what is newsworthy or whose views are worthy of airing. When the face of a movement is a proudly slovenly, physically repugnant anti-American whose call to action is for "Slackers to sleep 'till noon, drink beer, and vote" it is obvious that it is not a movement of the "elite" it is the movement of Slackers that sleep 'till noon, drink beer and ask dad for a loan to do it again the next day. Words mean things and the word Elite means the best and it does not fit the liberal movement in this country. Thank God that the adults did not allow the tantrum to be rewarded in this election.
****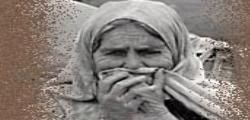 ****
javascript:HaloScan('110009853755445602');
that article managed to terrify and encourage me at the same time. beth | Email | Homepage | 11.10.04 - 11:01 am | # -------------------------------------------------------------------------------- What encouraged you? Steve Brady™ | Email | Homepage | 11.10.04 - 11:51 am | # -------------------------------------------------------------------------------- I was mostly just chilled and saddened. Beth - give me hope - why were you encouraged? Mike | 11.10.04 - 12:10 pm | # -------------------------------------------------------------------------------- it encouraged me because i feel i occupy the "center" he refers to which must hold. it encouraged me because it was at least one commentary i've read from someone in the last week and a half that wasn't hysterical on some level. it encouraged me because i didn't feel quite as alone as i had in my moderate, middle-of-the-road political views. it encouraged me because i realized it had been a while since i'd heard any remotely intelligent political commentary...most of it had been "liberals are elitist scumbags" vs. "conservatives are ignorant bigots" type discourse. beth | Email | Homepage | 11.10.04 - 12:39 pm | # -------------------------------------------------------------------------------- Ah. I'd be more encouraged if our extremists did not solidly hold all three branches of government for at least the next two years. Steve Brady™ | Email | Homepage | 11.10.04 - 12:43 pm | # -------------------------------------------------------------------------------- That chilled me to the core. Annette | 11.10.04 - 12:55 pm | # -------------------------------------------------------------------------------- k, apparently i'm just an idiot, then. beth | Email | Homepage | 11.10.04 - 1:45 pm | # -------------------------------------------------------------------------------- Not an idiot. Just an optimist. I honestly do hope for the best, but recently I am beginning to fear for the worst. But you raise a good point, Beth - it's important to maintain a level head at all times. Mike | 11.10.04 - 3:38 pm | # -------------------------------------------------------------------------------- i just define myself as neither liberal or conservative--i share views with both sides. it's rare to see anything, esp. online in political blogs, that captures my point of view as a moderate. beth | Email | Homepage | 11.11.04 - 8:15 am | # --------------------------------------------------------------------------------
****
http://www.mcall.com/news/opinion/letters/all-balboanov08,0,3274850.story?coll=all-newsopinionletters-hed
I hope the election of George W. Bush is seen as a wake-up call to all the liberal Democrats who oppose God's will. It is His doing that George W. Bush is still our president. Millions of born-again Christians helped win this election through our prayers and votes. Jesus speaks through the Republicans. The Democrats will not be able to win elections until they renounce their sinful ways and stop encouraging abortions, gayness, and trying to take away our guns.
****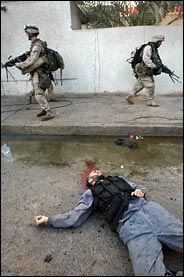 ****
Tori Amos, "Bells for Her" And through the life force and there goes her friend On her nishiki it's out of time And through the portal they can make amends Hey would you say whatever we're blanket friends Can't stop what's coming Can't stop what is on it's way And through the walls they made their mudpies I've got your mind I said She said I've got your voice I said you don't need my voice girl You have your own But you never thought it was enough of So they went years and years Like sisters blanket girls Always there through that and this There's nothing we cannot ever fix I said Can't stop what's coming Can't stop what is on it's way Bells and footfalls and soldiers and dolls Brothers and lovers she and I were Now she seems to be sand under his shoes There's nothing I can do Can't stop what's coming Can't stop what is on it's way And now I speak to you Are you in there You have her face and her eyes But you are not her And we go at each other like blank ettes Who can't find their thread and their bare Can't stop loving Can't stop what is on it's way And I see it coming And it's on it's way
--------